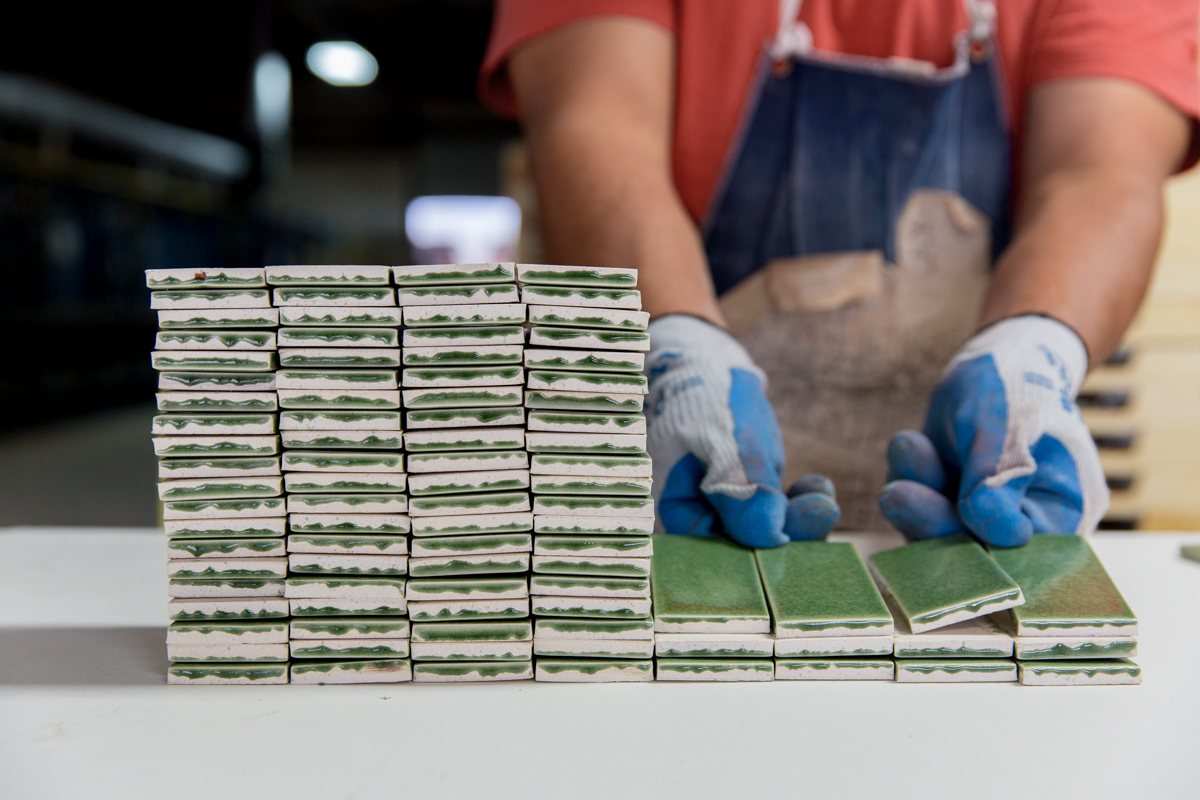 How one company started a movement.
1) Create an eCheck Payment Option
In 2014, Fireclay Tile introduced eCheck payment options for its customers. Leveraging its existing payment gateway, Braintree, they added on Forte's eCheck payment solution. The online checkout was a custom web form built on the Salesforce platform.
Although outside engineering development work cost roughly $4,000, the ROI on that investment was instant. Today 40-50% of Fireclay's transactions occur via eCheck. By taking the Give, You Get pledge, we believe this has the potential to grow to over 90%.
It's important that making eCheck payments are easy. Here is an example of Fireclay Tile's online checkout page--it's even easier than paying by credit card.
2) FIND A CAUSE OR START AN INTERNAL FUND
For many years, Fireclay Tile struggled to find a charity partner that made sense. As a B Corp, Fireclay had been mission driven and set aside dollars for charitable giving. Yet while it gave to outside charities, none felt quite right.
In November 2016, Fireclay tragically lost one of its valued team members, Khai Lam. To honor him, Fireclay created a fund from which its team members and their children could apply for grants for extracurricular pursuits. After Fireclay Tile created the Khai Lam Fireclay Tile Family Fund, it wanted to find a way to fund the endeavor, leading to the formation Give, You Get model.
For your business, you may already have a charitable cause with which you are aligned. But for many like Fireclay, the greatest cause may be your very own people and their families.
3) Start Collecting and start giving
To implement the Give, You Get model, Fireclay assessed our current economics of eCheck vs. Credit Card payments. Fireclay determined that for no net-cost to its business or customers, it could allocate 0.5% of all eCheck transactions to the Khai Lam Fireclay Tile Family Fund and give back 0.5% of all eCheck transactions to its customers.
Allocations will be different for every business. If the majority of your business's transactions are via credit card, you may be able to significantly increase these allocations with no net cost to your business or your customers. And if your business is currently mostly check or eCheck, then your allocations may be different.
Once you've set up eCheck and created a Fund or charitable giving cause, the next step is to sign the pledge and start allocating money into the Fund and back to your customers. If you have more questions about Fireclay's story or how to get started with Give, You Get, email us at hello@giveyouget.org.